Chrome and neon red-orange livery on this Cayman S. This is a full wrap. Started all white. Bumpers were removed, wing removed etc. to allow a prefect wrap.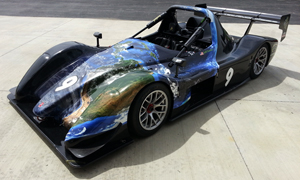 One of our most difficult wraps. The graphic is an aerial shot of the earth. To wrap this around all the contours of the Radical was very difficult and time consuming. The graphic even continues across and around the roll bar.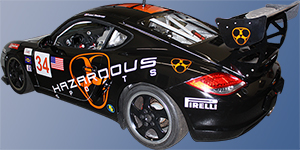 Another Cayman S with a vintage tribute livery. This car started all white, fully wrapped in black.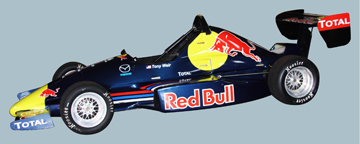 A tribute to the Red Bull F1 car on this Formula Mazda. A full wrap on this car.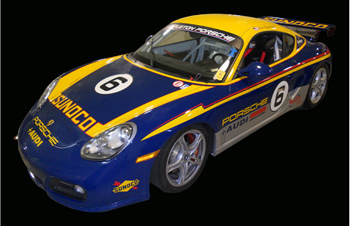 We took the famous Mark Donohue 917-30 theme & wrapped this Cayman S as tribute.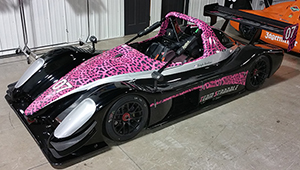 Wild pink Cheetah theme for a very fast girl Radical racer. The pattern even resembles fur right down to the individual hair. We designed the whole theme, printed it and installed it.

Brent Nagy designed this graphic for our customer. Brent is a great asset to our shop & design team.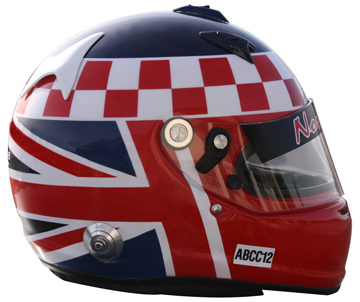 We really love painting helmets. We take a simpler, clean approach but are able to create virtually any look from mild to wild. We cover all the graphics in super tough clear automotive urethane.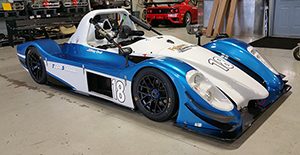 Another Radical wrap. The metallic blue and black add real contrast to the white background. We do designs and wraps on Radicals weekly.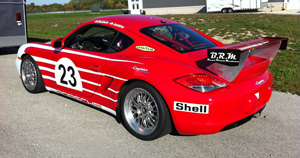 This Cayman S has a vintage 917K Porsche Salzburg livery.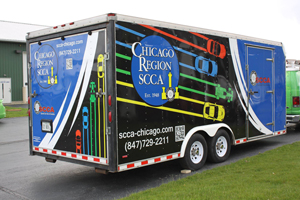 This is a great image for the SCCA at events. Our son Brent was pretty much given an open slate to create this new image for the club. He created all the cars and the entire design. It is great to have 2 full time graphic artists on staff to design your livery.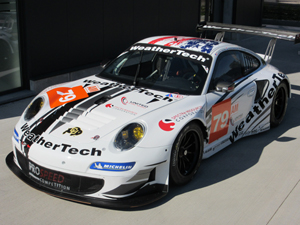 This GT3 LeMans WeatherTech race car we wrapped in Europe for the 2014 24 Hours of LeMans. The car ended up running in the very competitive PRO class and took 5th place. All the spare body parts were used to complete the race.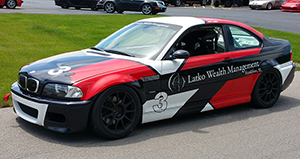 This is a modern geometric design. We did all the design work, printing & installation on this M3.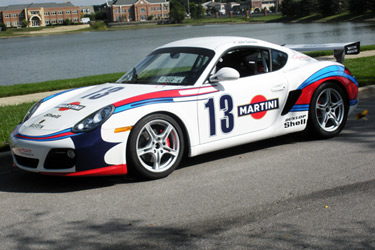 Cayman S with the Porsche vintage Moby Dick Martini theme.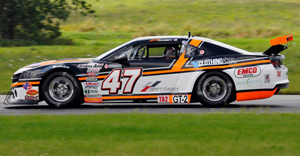 An SCCA Howe built Trans AM Camaro. We added fluorescent orange to the wrap........striking.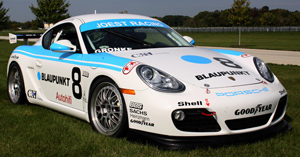 We designed an impression of the Blaupunkt Porsche 962 IMSA racer on this Cayman S. This car competes in many PCA events across the country.

This Formula Mazda carries the Benetton F1 theme. Can't miss these bright color on the track.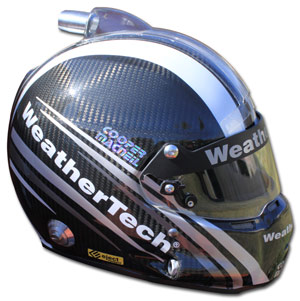 We took this Carbon Fiber Stilo helmet and painted the metallic graphics and lettering then 12 coats of clear automotive urethane to protect the helmet & graphics.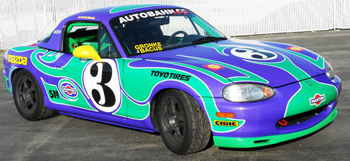 A full wrap was used to completely change the look of this Spec Miata. The inspiration was the 917 Hippy Martini theme from the 70s. The shape of the 917 is radically different than the Miata. We spent countless hours re-designing the graphics to look appropriate on the Miata.