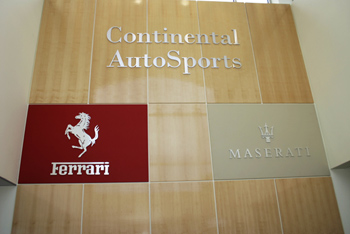 This atrium wall extends 2 stories, beautiful maple wood panels. We added the 3D logos to leather wrapped panels & the dealer's name to the wood. All done in brushed aluminum.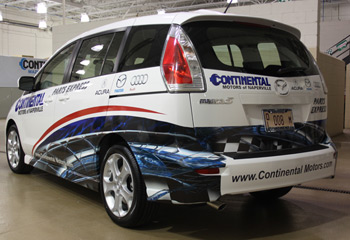 A parts delivery van that leaves a lasting impression. We call this a half-wrap.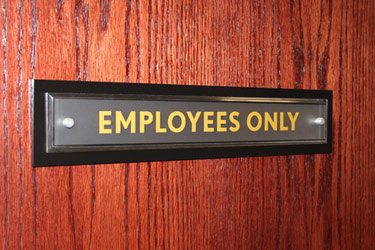 This is part of a large sign package that we keep adding to. An acrylic backer with a 1/2" beveled acrylic face, aluminum stand-offs add to the look.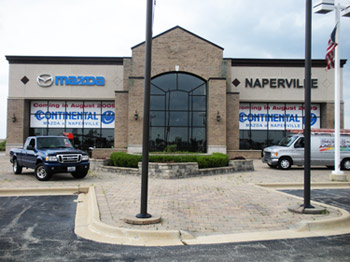 Each decal on the glass was 4' x 5', easily read from the busy street in front of the dealership.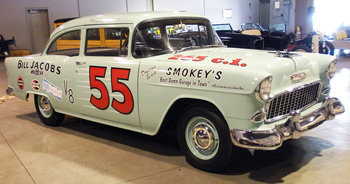 This is a tribute car themed after the Herb Thomas NASCAR we did for a great man who recently passed away from cancer. He is truly missed. His father started the auto empire in 1955, thus the 55 number.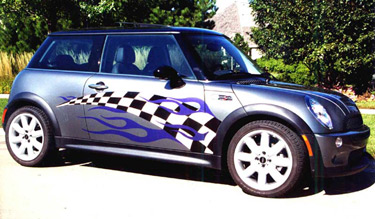 Mini Cooper with a unique graphic......customer couldn't decide on a racing theme or flames...we incorporated both. She was thrilled!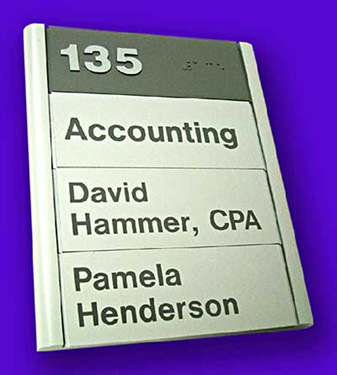 ADA Braille sign with magnetic/changeable panels. As the staff changes, the sign can change too.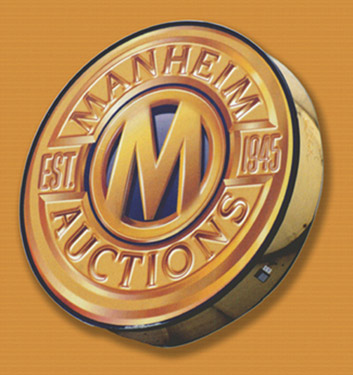 This is part of a number of internally illuminated signs around the auction. It is 5' in diameter, wall mounted & features a digital print that makes the face appear 3 dimensional.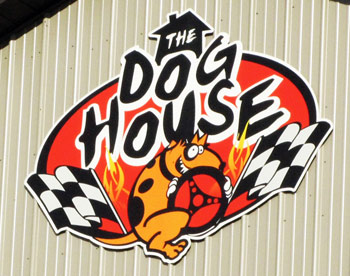 This race garage sign digitally printed on Dibond(2 sheets of aluminum with a polymer core for strength). A nice clean look that will last for many years.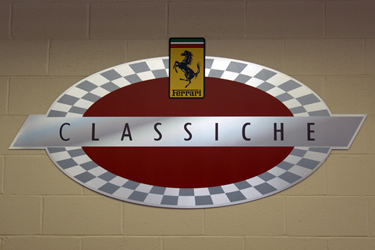 A flat digitally printed wall sign. the material is called Dibond, two layers of anodized brushed aluminum with a polymer center core for stiffness. The metallic qualities of the Dibond really add a rich elegance to the sign.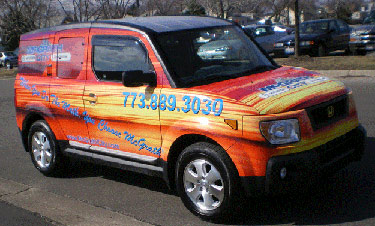 This Honda Element we wrapped to use to promote the dealership in parades, local events & shows. Can't miss it rolling down the road.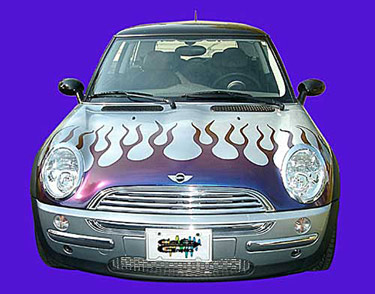 The flames on this Mini are done in color-shifting vinyl. As the sun moves or you walk past the car, the colors change from blue to purple.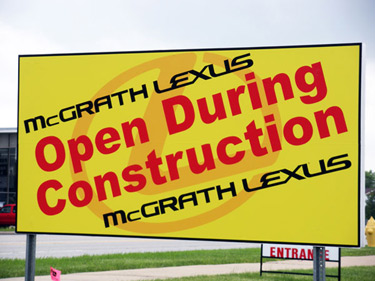 2-sided sign to let traffic know the dealership is open during construction.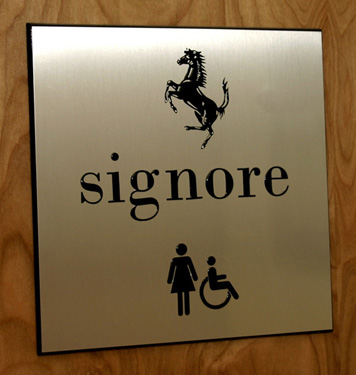 A beveled Plexi backer for a brushed aluminum face. The Ferrari horse, lettering & handicapped logo are done in a 3D resin to add to the look. We enjoyed making these signs.