A tasteful look for a restaurant with clean message. Purple is always inviting & we use it often. The base in clad in sheet mental which makes the base perfect to add changeable promotions with magnetic sheeting covered with the message.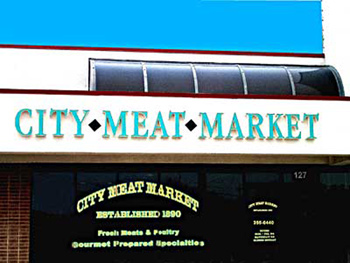 We constructed these channel letters with a soft turquoise color, not commonly used but effective.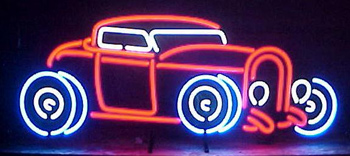 Neon is a fun way to decorate your garage or recreation room as well as striking effects for your business. Each neon sign is hand-crafted & the designs are virtually limitless.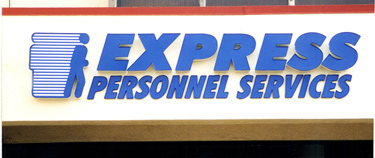 This channel letter sign clearly lets patrons know what service the business is involved in.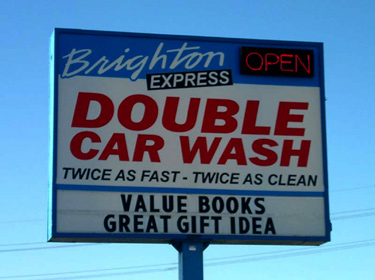 Name, what they do, changeable message & whether they are open or not......one sign does it all. The top section is 8' high & 10' wide!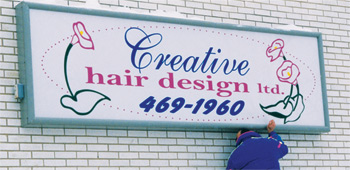 This is a conventional box sign with an internally lit translucent face.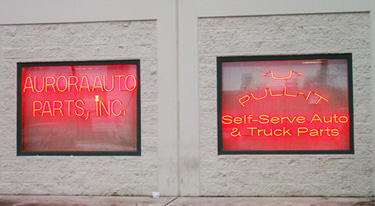 Even during the daytime, neon is still bright. Typically, most towns do not count content on or in the windows against you sign square footage that can be used on your outside sign. This makes window lettering or neon a bonus for your exposure to drive by traffic.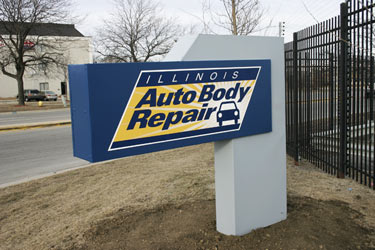 This small, internally lit sign has a unique shape making it a head turner to traffic passing by.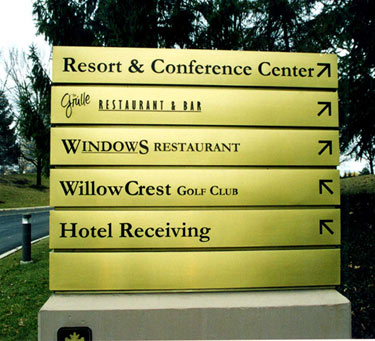 Internally lit, solid brass monument allows for updating as each panel is separate. Smoked Plexi is used to filter the light for the lettering for a very elegant look.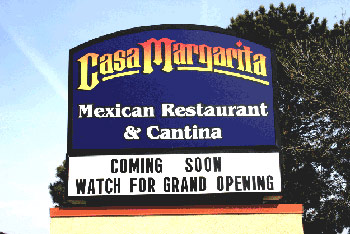 Internally lit box sign with a changeable marquis reader panel. We supply everything including the changeable letters. You can order letters for this type of sign from Cutting Edge anytime.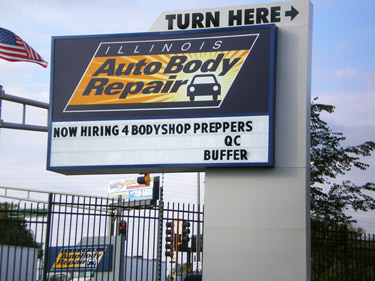 We designed this monument sign & since it is cantilevered over one end, we hired an engineering firm to design the structure for maximum strength even in high winds. The changeable marquis lettering allows the customer to post any message & change it easily.
We did this channel letter sign has all the wiring done behind the facade for a nice, clean look.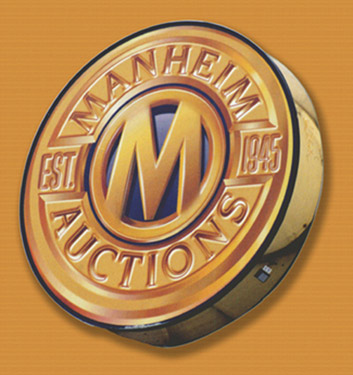 This internally, neon lit sign really looks like a 3D face that is actually flat. Our digital print on the face uses shading of the artwork to it this look.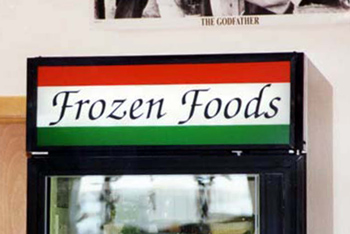 There are many application we can handle for you including interior signage like this. We used translucent vinyl to allow light to pass through it.