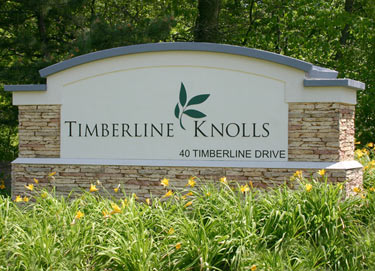 A "V" shaped monument allows a great view from 2 vantage points. We designed this with faux stonework made of HDU. The sign faces are sandblasted & applied to a monument made of all man-made products to make an impression of a masonry structure. The cost savings are immense over masonry construction. The look is impossible to tell from the more expensive products.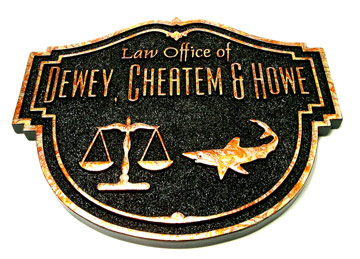 A whimsical sign that features variegated leaf and a fun message.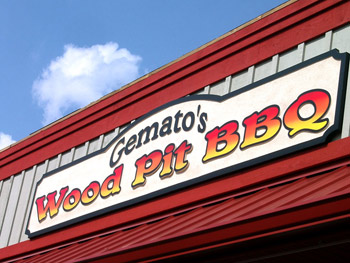 15' wide sandblasted HDU was done on 3 sides of this great restaurant. We worked with the owners to develop the "cowboy" theme with the signage & concentrated on what they do over their own name. Previously, they used their name as the key point. After their renovations & new marketing direction, their business has grown incredibly.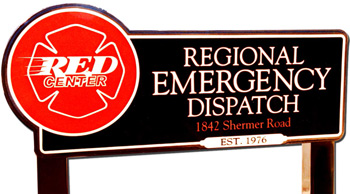 This sign is for a 911 center that fields calls from many communities in their area. Face is made of HDU with glass smalts in all background surfaces. 23KT Italian gold leaf is used for the lettering, logo & border. This sign is 8' wide.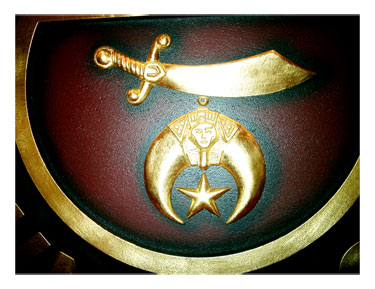 A close up of our hand carving of HDU adds so much to this logo. All of the carving is hand gilded 23KT gold leaf.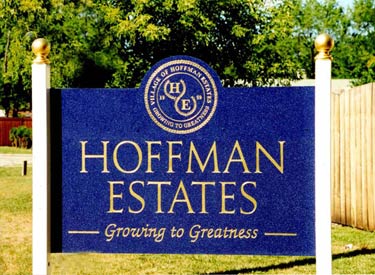 There are 9 of these signs at each major entrance routes to this community. The sign faces are approx 5' x 7' in polished Corian with the lettering & logo sandblasted into the surface. The lettering & logo was hand gilded with 23KT Italian gold leaf. The posts are sleeved with PVC sleeves, caps & finials are also gold leafed & are made of HDU so they will never crack, split or peel.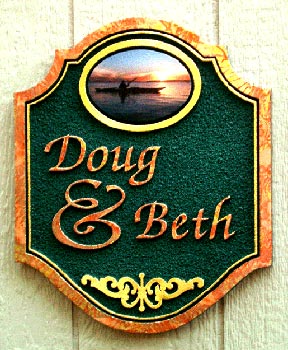 Made as a wedding gift, the couple met kayaking. We added the kayaker graphic, sandblasted the HDU then leafed it in gold leaf & variegated leaf.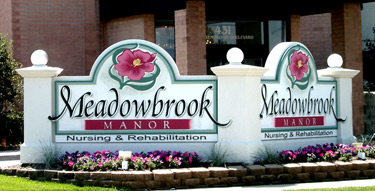 This large monument features sandblasted & hand carved faces made from HDU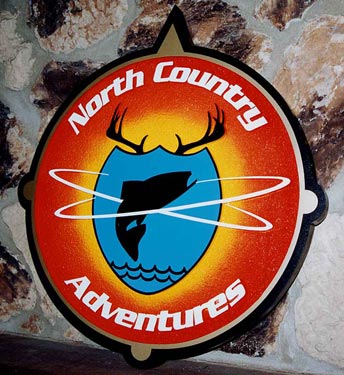 This sign was created to hang as a background for their TV show. Made from sandblasted HDU with a airbrushed fade in the background.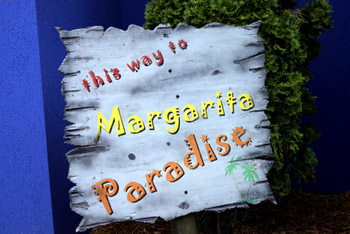 While not actually a sandblasted sign, it is made of 1.5" thick redwood which was distressed & faux finished to look like an aged roadside bar in Mexico.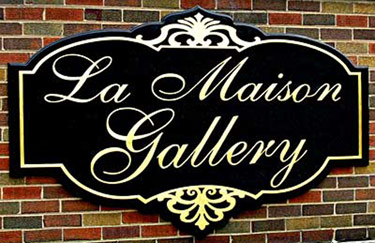 Sandblasted HDU features 23KT Italian gold leaf & a background of glass smalts(crushed black glass that adds an iridescent sparkle).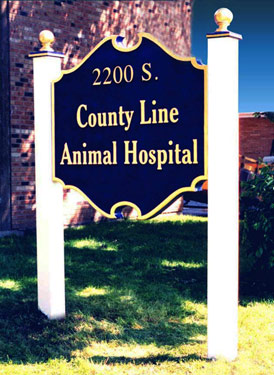 HDU faces with 23KT gold leaf & glass smalts. The 6"x6" posts have PVC sleeves, HDU caps & finials.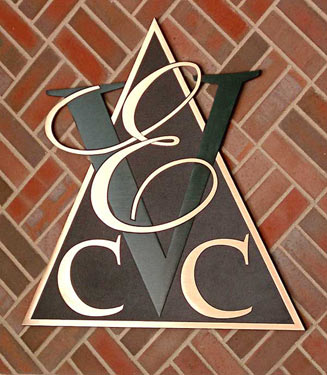 Nothing is more timeless than a cast bronze plaque. The country club wanted this 36" tall. Needless to say, it is very heavy! All the fasteners are blind to the front surface.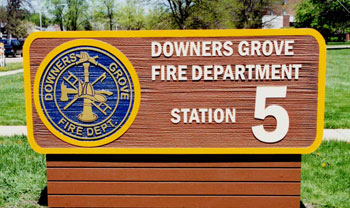 The HDU was sandblasted to emulate woodgrain, it is pretty convincing & will not split, rot, crack or peel like wood does.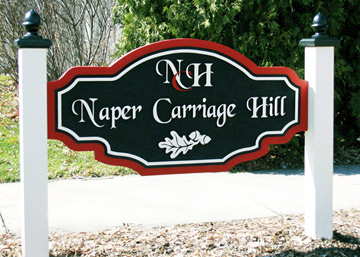 We made 3 of these HDU sandblasted signs. The posts are treated lumber with PVC sleeves to cover the wood. HDU caps and finials add to this clean, classy look. These signs have sold many other signs in the area for us.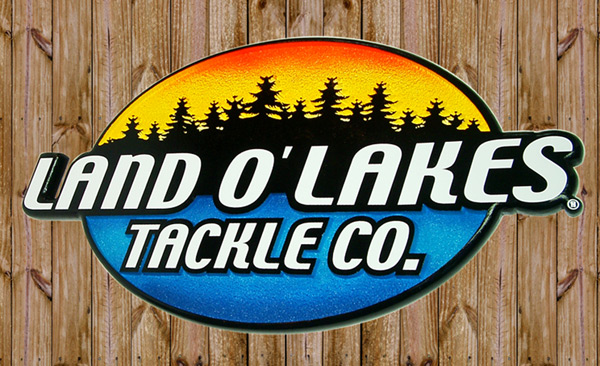 This is a real head turner! Sandblasted HDU with airbrushed background.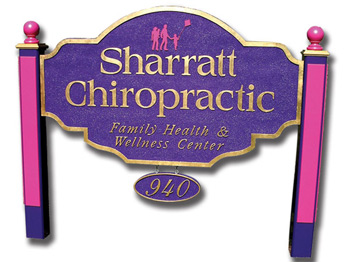 Made of all man-made material for a long, maintenance-free life. HDU faces, PVC sleeves, HDU caps & finials. 23KT Italian gold leaf adds to the beauty. The bright colors immediately increased awareness & ultimately business too.

The sign was shipped to Huntington, West Virginia in memory of the USGA President. Nice design in sandblasted HDU.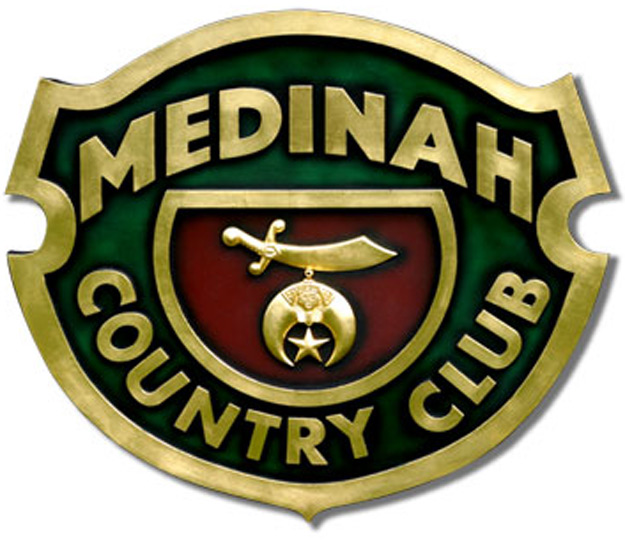 This was designed to have the look of a bronze cast plaque. We router cut the background down to expose the lettering, logo & border. We painted the background, airbrushed around the raised portion like bronze plaques have. The center logo is hand carved, the raised areas are all hand gilded in 23KT gold leaf.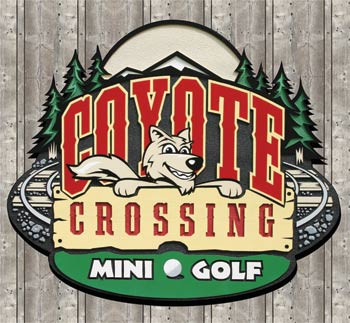 A great logo can really help draw new customers into your business. This is a 5' high sandblasted HDU sign.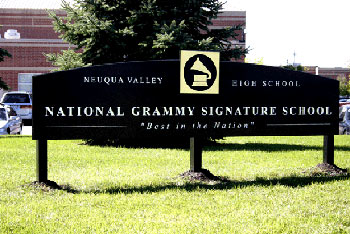 Only 2 schools in the country each year are awarded the National Grammy Signature School distinction. This school wanted to dedicate the award through a classy sign in the school yard. Fabricated from polished Corian with the Grammy logo added as a 3D element then gold leafed on the sandblasted panel. The lettering on the main body of the sign is sandblasted into the surface then silver leafed. The structure is made from square aluminum posts welded to an aluminum panel that backs the whole 10' wide sign.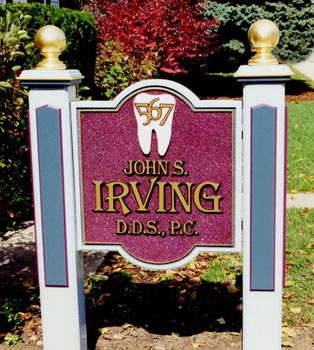 With the Dr's office in a residential area, this was a very appropriate style. Made of all man-made material for a long, maintenance-free life. HDU faces, PVC sleeves, HDU caps & finials. 23KT Italian gold leaf adds to the beauty.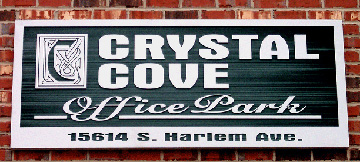 This is a sandblasted HDU sign with a woodgrain finish blasted into the sign. This really emulates authentic wood.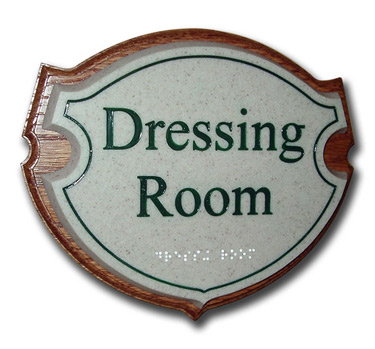 Red oak was used on the backing with Corian for the sign face, Lettering & border are etched into the face. Clear Braille rasters are inserted to make them stealth but functional.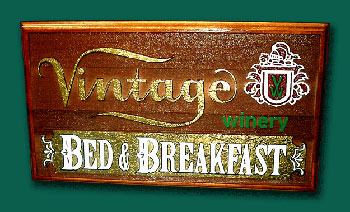 We used redwood to create this sandblasted "Vintage" sign. The gold leaf lettering & trim are med with SignGold, a Florentine swirl 22KT gold leaf with a vinyl backing & a Tedlar protective face. We usually use SignGold for vehicle graphics, Fire Trucks & yachts.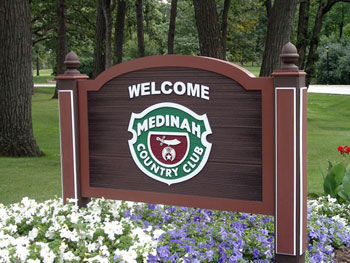 Even though we designed this sign to have the natural wood park look, it is completely made of man-made materials. This will not deteriorate over time like a natural wood product. The back side of the sign thanks golfers for visiting.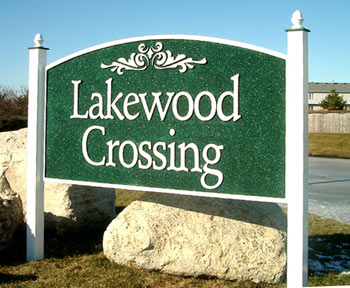 HDU sign face, glass smalts(crushed glass background to add an iridescent sparkle). the posts are covered with PVC sleeves & the caps & finials are made of HDU.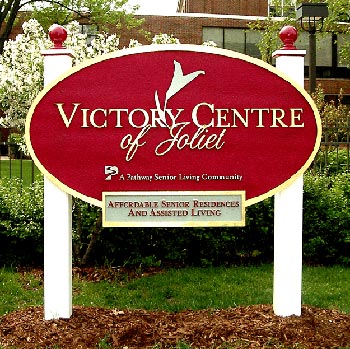 HDU face, 6"x6" posts with PVC sleeves, HDU caps & finials.