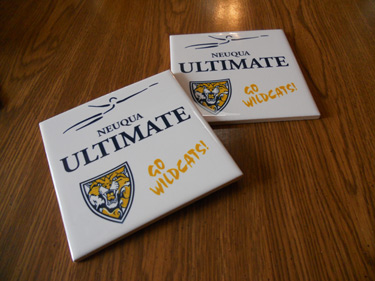 Sublimated ceramic tiles can be used as coasters or framed.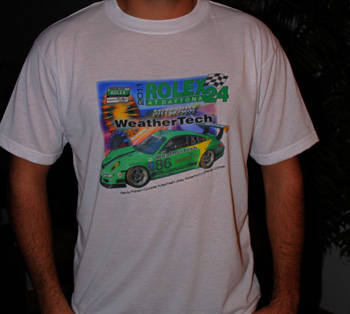 We did these shirts for a racing team participating in the Rolex 24 Hours of Daytona. The full color dye sublimated image is actually dying the fibers of the shirt not a heat pressed appliqué on top of the shirt. The shirts will be just as flexible as the garment before it was sublimated.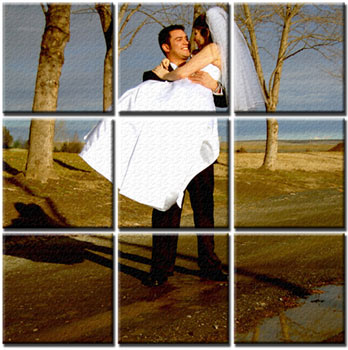 This is a ceramic tile mural made up of 9 sublimated tiles. This can be made into an entire wall in tiles 4" x 4", 6" x 6", 8" x 8" or 12" x 12". You could have us make a single tile(we have frames for single tiles) or do accent tiles added to store bought tiles, a backsplash in your kitchen of your favorite vacation spot, the choices are endless.
Sublimated coasters are an inexpensive personal gift idea or a great corporate promotional piece. These are available in a high gloss hard board or ceramic. We also offer a rack that holds multiple coasters on your table.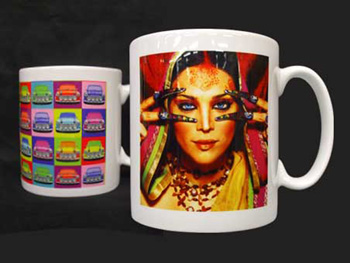 Most of the decorated mugs you have around your office or home are done with dye-sublimation. We can do small quantities for reasonable prices. Large quantities are available at substantial discounts too.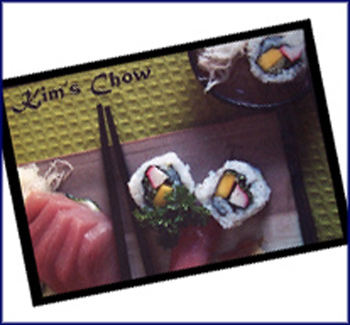 Whether for your restaurant or home, we can create a custom placemat theme for you.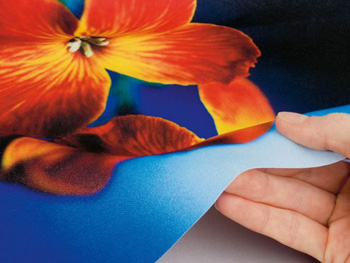 After polyester fabric has been sublimated, it feel just like it did before the process. Smooth & flexible unlike screen printing & heat pressed transfers.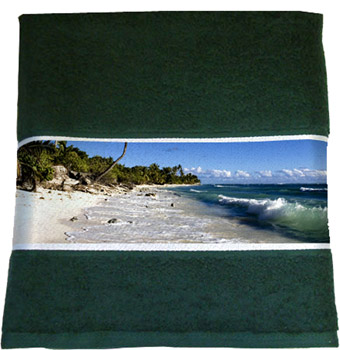 A sublimated towel, the sublimated area allows us to add any artwork you can dream up. Even with regular washing, the towel will last for a long time.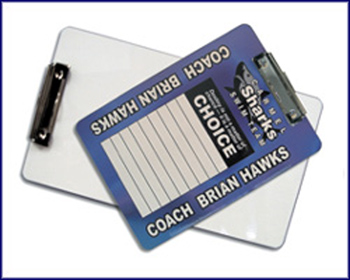 Custom made clip boards are a great gift idea or for team coaches, race teams, police departments, restaurants etc. The sublimated surface accepts dry erase markers(football plays for example) and can be ordered 1 or 2 sided. Special pricing on larger quantities.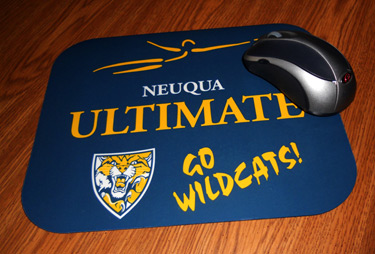 Who can't use a custom sublimated mouse pad? These are a inexpensive promotional item, school fund raiser, corporate incentive etc.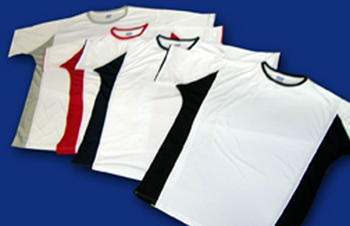 We can sublimate many garments from golf shirts, T shirts, team jerseys, even underwear. Virtually any 100% polyester or microfiber material.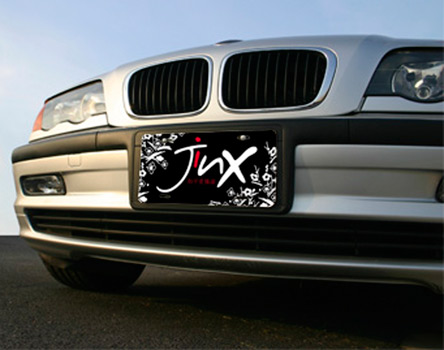 Sublimated license plates add that personal touch with a very durable finish. The plates can stand up to the harsh elements that cars must deal with.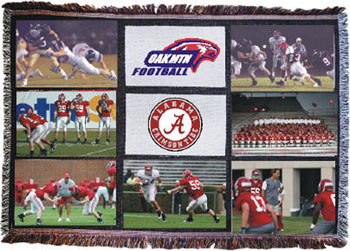 Sublimated throw rugs are a great way to make a very personal statement........who can't use a throw rug. If it gets soiled.......toss it in the washer.