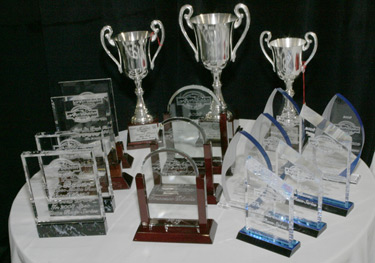 We specialize in taking the reigns & making your awards event a great success. We can mix & match the entire group to make a great party.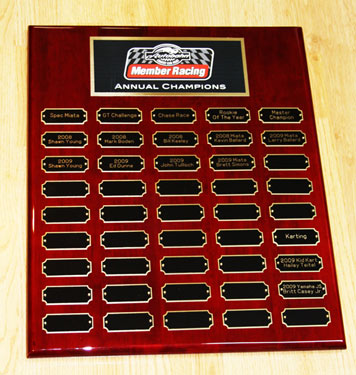 This rosewood perpetual plaque allows updates on a regular basis. These are available in sizes from 8 - 60 plaque inserts. Many finishes are available.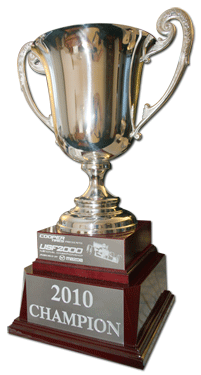 Rosewood base with an Italian silver cup weighs over 10 pounds! Very nice award for the series Champion.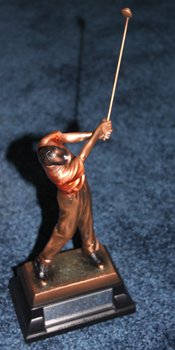 This is the style of many golf trophies, cast in resin & finished in metallic paints. Reasonable pricing with a lot of flexibility in sizes & styles.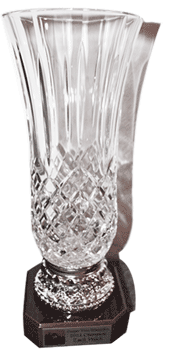 Lead Crystal 16" tall with a rosewood base is a really an impressive award.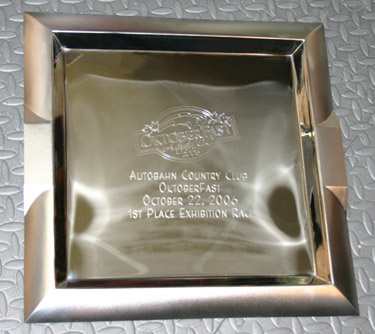 This large polished stainless steel tray made a great award after we engraved it.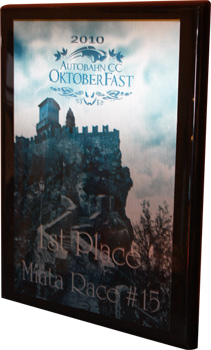 We gave this set of plaques an ominous look as the event had an Oktoberfest/Halloween theme for the race weekend. The face is really neat in person, brushed aluminum was dye-sublimated with transparent inks.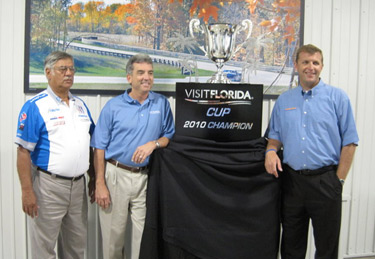 A racing award completely custom made for a racing series with Mazda & the Florida Department of Tourism. The Champion trophy features water-jet cut stainless palm trees flanking an Italian silver cup, polished black base with 3D mirrored logo & lettering.........weighs 45 pounds!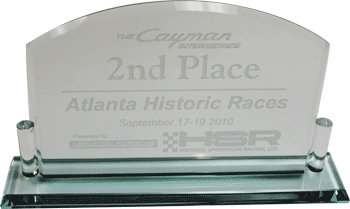 Beautiful 10" wide glass award is laser etched or acid etched for a great presentation.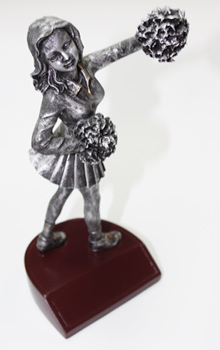 Just let us know about your event or competition & we can provide you a great set of trophies to fit any budget & have them ready very quickly.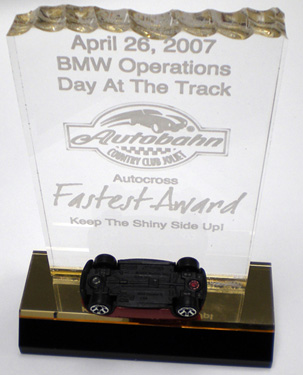 A whimsical look for a fun day at the track.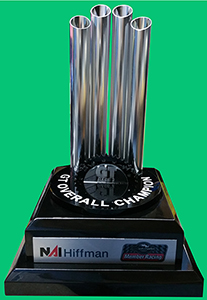 Fully custom designed and fabricated by us for the GT Championship.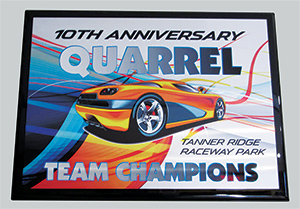 This beautiful dye-sublimated, brushed silver print on a high gloss piano finished plaque.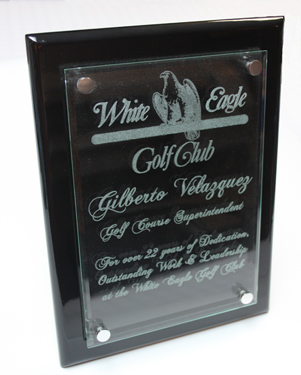 A piano finished black plaque has an engraved, beveled glass plate floating via chrome standoffs to give a classier look to this award.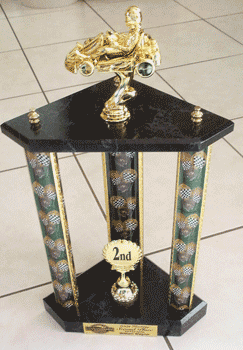 Yes, we also build these simple, inexpensive trophies like this. If you want an impressive trophy, we can build these to any size or style. We have made these up to 5' high for customers. The trim pieces are available for virtually any sport or event.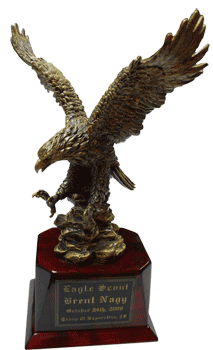 Bronze eagle on a rosewood base is a fitting tribute to all the work that goes into achieving the rank of Eagle Scout in the Boy Scouts of America.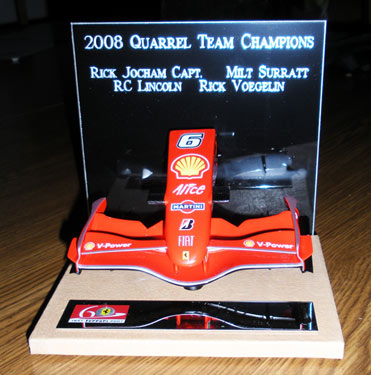 F1 inspired 3D award really makes a great presentation.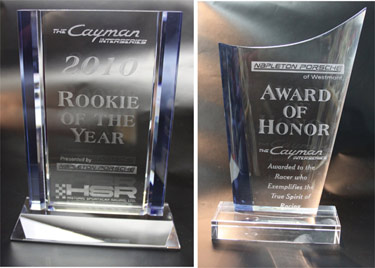 Crystal is an elegant way to honor recipients after all their hard work. This style can be rotary engraved, laser engraved or acid etched.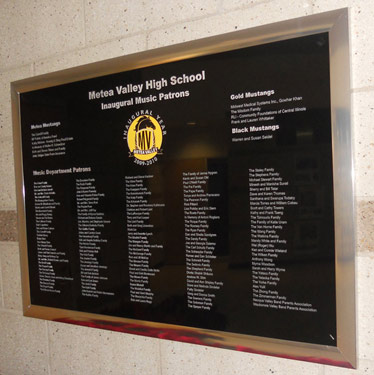 Corian was polished to a mirror finish, laser etched with 175 names then color-filled with silver, finally a polished stainless frame was added to finish the recognition plaque.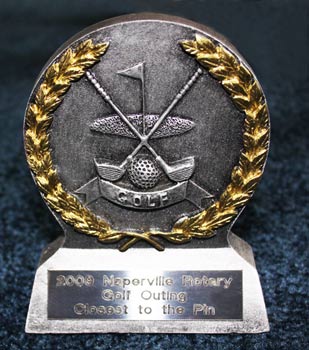 A cost effective, resin cast award. It still carries in impressive look to golfers.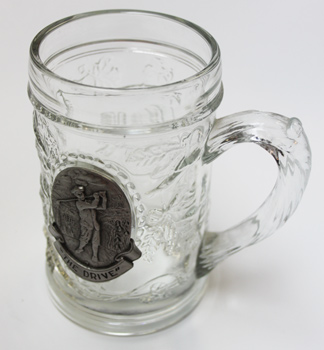 Cutting Edge Graphics offers so many different types of awards, we can't even touch on the choices on the web page. Call us & we will discuss the needs you have.