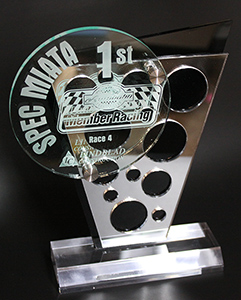 A combination of laser etched clear acrylic and mirrored acrylic. We did the design work on this also.
We made this edge-lit acrylic award.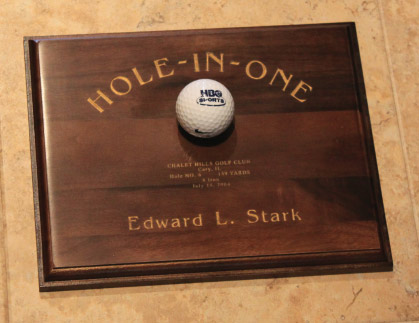 This customer wanted to remember his Hole In One. We laser etched the solid walnut plaque & color filled it with gold and added the game ball.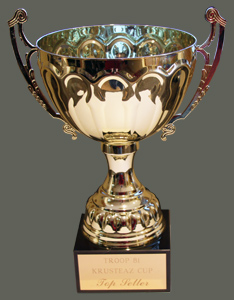 This is a 18" tall perpetual award for the top salesman each year for a Boy Scout pancake breakfast.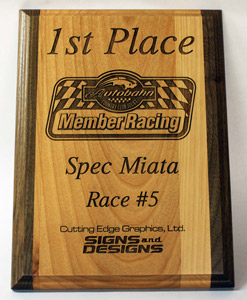 A combination plaque made from walnut and alder woods. The message is laser engraved into the plaque.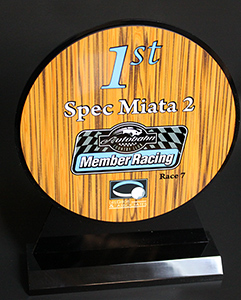 This is a dye-sublimated award on an acrylic support and base. This style allows adding unlimited colors and photos.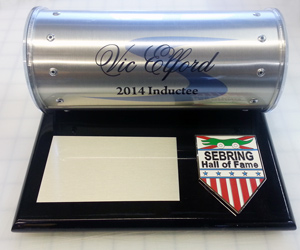 We made the awards for the Sebring Hall of Fame. The cylinder was all crafted by our artisans and we completed it with a dye-sublimated aluminum outer skin.
For something different, we laser etched this solid slate award.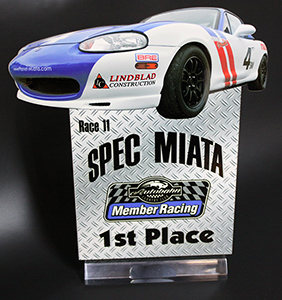 15" tall dye-sublimated award contour cut to the shape of the car.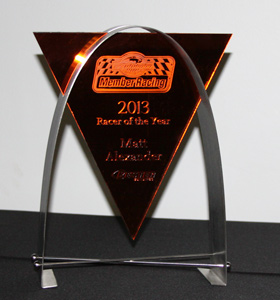 This is really impressive in person! The arch and base are made from stainless steel with orange mirrored acrylic.