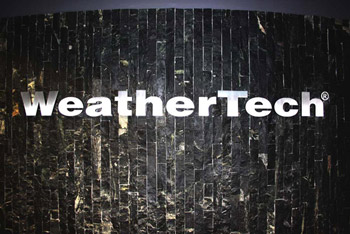 The WeatherTech logo is solid 1" thick brushed stainless steel, 12" tall mounted on a curved granite brick wall. the "W" on the logo weighs 42 pounds!

This corporate logo for a law firm is made of polished, water-jet cut stainless steel. The horizontal bars & each letter are installed individually with hidden posts in the wall. A very professional look!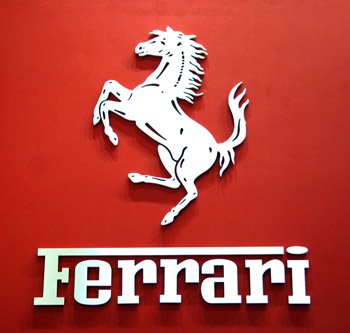 Brushed aluminum was laminated to an acrylic then router-cut to shape. Each piece was then stud mounted to a Conolly leather wrapped panel for a dealership reception area.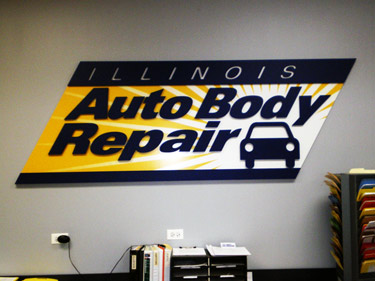 This 3D sign is made of 2 layers of materials. The white/yellow portion is the background & the dark blue pieces are router cut, painted & applier to the background for a more appealing look.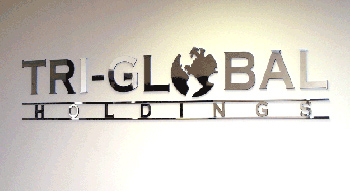 Chrome lettering is a great way to turn heads.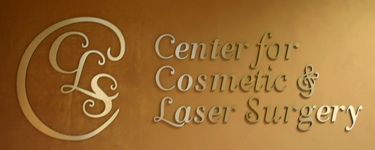 The logo & lettering are router cut from Sintra with a brushed gold anodized aluminum face.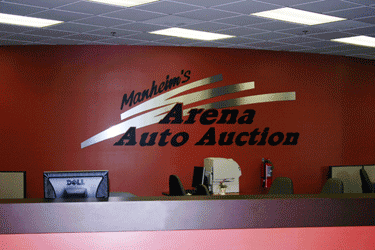 Arena's logo was cut from acrylic & applied to their curved wall. The "swoosh" is done in brushed aluminum.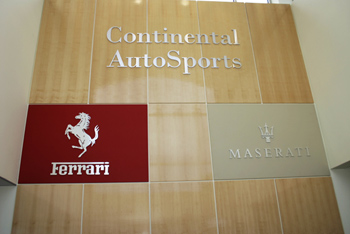 The 2-story atrium is finished with polished maple panels. The logo panels are leather wrapped. Lettering & logos are applied to the wall with studs. They are made of brushed aluminum laminated to acrylic & router cut to shape. Pretty impressive as you are welcomed into the dealership.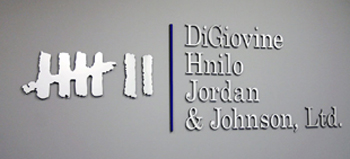 This Accounting Firm has a great logo. We created the lettering with an acrylic material faced with brushed aluminum. A nice alternative to solid metal lettering.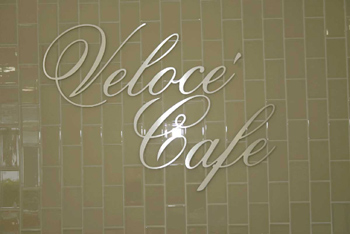 Lettering is made of brushed aluminum and attached to the glass tile for a European look.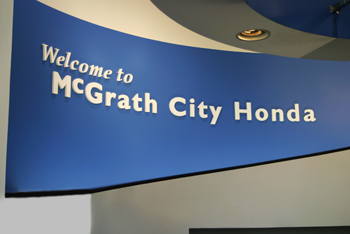 This curved wall displays the dealership name very cleanly. The letters are router cut from 1/2" thick Sintra(expanded PVC)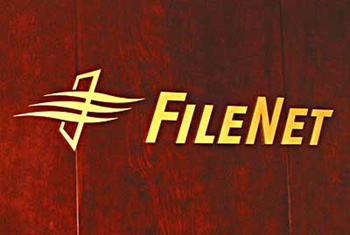 The FileNet logo is constructed with brass anodized aluminum letters on a mahogany wall. Aluminum keeps the lettering at an affordable price but still presents a great look.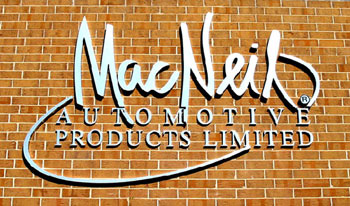 This exterior logo is made of stainless & each component is stud-mounted into the brick wall.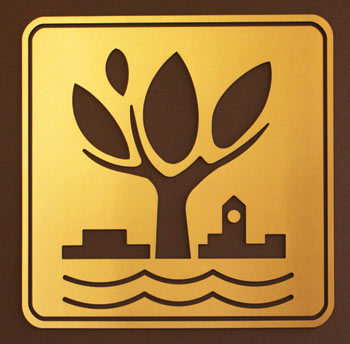 This 4' high municipal logo is made of a brushed brass look and installed on a wall in a reception area.