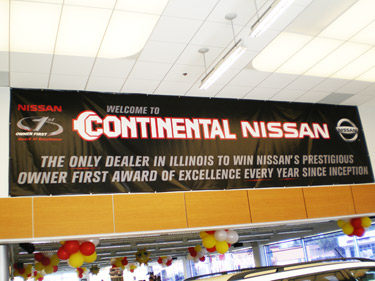 This 40' wide banner flanks the Nissan showroom touts a great achievement for the dealership.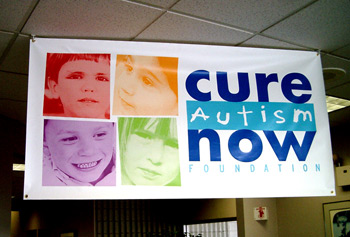 We have many ways to display banners. This banner utilizes clips that snap into the ceiling grid. The banner was digitally printed.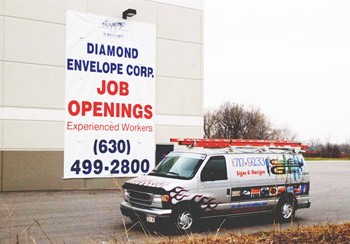 25' high x 15' wide was designed to be seen from the nearby expressway.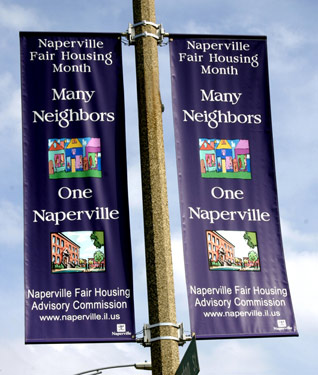 This is an example of a Boulevard banner. The light pole has brackets(which we can provide) with fiberglass poles to attach the banners to. The banners are sewed with a "pole pocket" at the top & bottom. The banners are 2 sided & incorporate a grommet at the top & bottom inside for a tie wrap to prevent the banners from sliding out in the wind.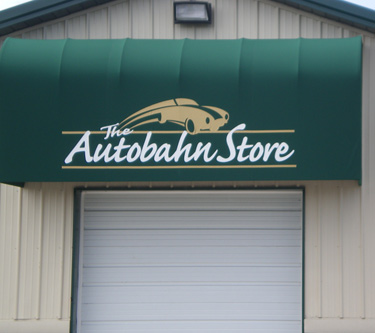 Vinyl lettering was added to an existing awning. Traditionally, the graphics would have bee screen printed directly onto the canvas awning.
Striking colors make a great impact to passing traffic. Keeping the message short & to the point is key to the readability of this banner.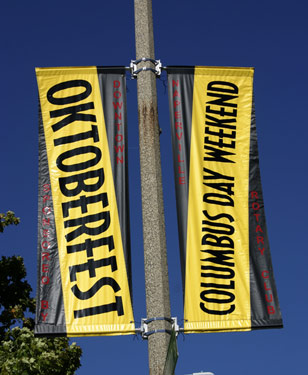 These banners are used year after year & incorporate "pole pockets" for mounting on the Boulevard brackets.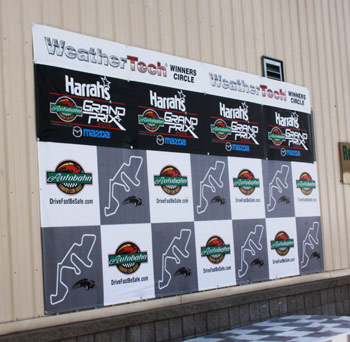 The is a 16' wide changeable background for the award podium. The bottom section will unlikely ever change. The 2 banner sections above can be updated for the year & if the sponsors were to change.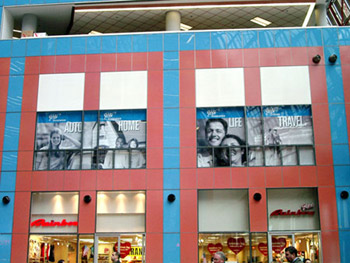 Each window on the second floor of the Thompson Center in Chicago is 12' high & the banners were hung inside the windows. We installed a series of horizontal poles to allow the banners to be changed simply.