This rare Ferrari 360 N GT Endurance race car got a modern graphic face lift with undertones of a F1 car.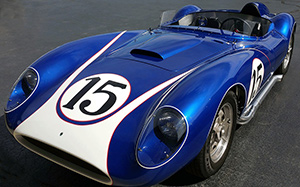 We re-created the vintage graphics on this continuation series Scarab.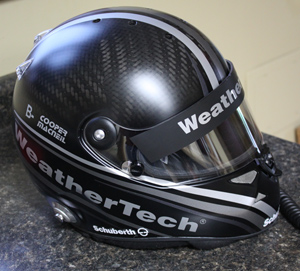 Another helmet designed and painted by us. This is a Carbon Kevlar Schuberth helmet. We buried the graphics in the popular matte finish.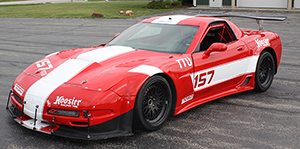 Another Olsen Motorsport customer that we designed and installed the graphics on his Vette.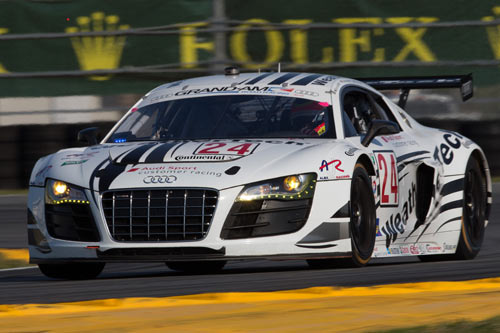 WeatherTech Audi R8 that won the 2013 24 Hours of Daytona. We did a full wrap on this car over the factory carbon fiber body.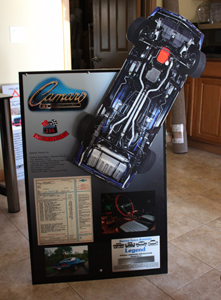 This turned out to be a very creative project for this customer. The key to this car show sign is the chassis portion is floated off the background. We laser cut the acrylic the shape of the chassis and applied the print to the panel. The chassis portion is removable for transporting the sign. The It really turned out great.
This is a tribute livery for the Ronnie Sox piloted, Billy Stepp Plymouth Arrow from 1977. This car was all black when we got it. Did a full wrap and researched the livery, and recreated it. All the way down to the engine-turned 22KT real gold leaf lettering. This will compete in the Nostalgic Pro Stock series driven by George Kubis. This will be running in the 7 second times. Authorized by the Stepp family.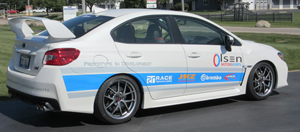 Olsen Motorports is using this car to develop new products for their race set ups. The graphic let existing and potential clients know their commitment to staying ahead of the curve.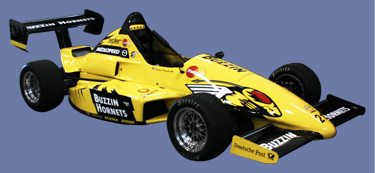 The Buzzin' Hornets design is a F1 tribute on this Formula Mazda. This a full wrap and we designed the livery to fit the Mazda body.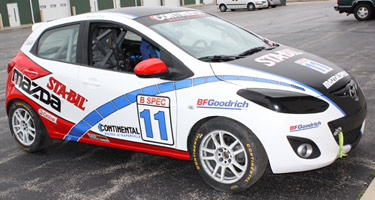 We did a full wrap on this Mazda 2 B Spec racer.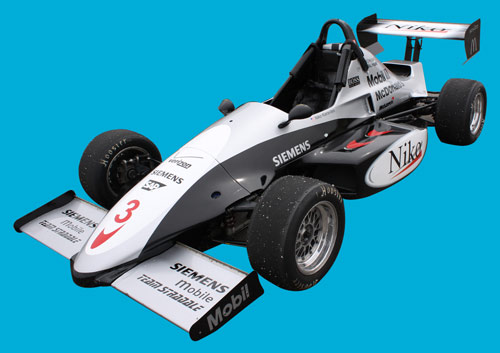 Another full wrap on a Formula Mazda. We incorporated the customer's name into the livery.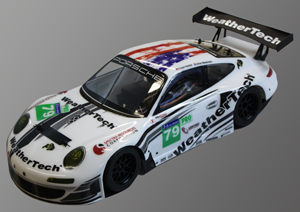 This is a functioning 1:10th scale RC car that we added all the graphics we used in Belgium to prepare the WeatherTech RSR Porsche for the 2014 24 Hours of LeMans. We did this as a gift for the team owner.