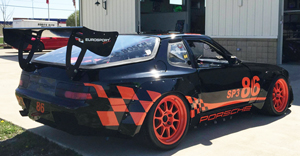 This is a record holding 968 Porsche that we did a full black wrap on & then added the really bright red-orange graphics. This car is dubbed Night Train and everyone can see it coming.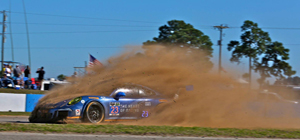 To say our wraps take a beating is an understatement! This is one of the IMSA Tudor cars we support. This excursion netted no damage to the wrap we designed and installed.

This is a new V8 Radical RXC with 435 HP. We did these tasteful graphics in a very bright orange.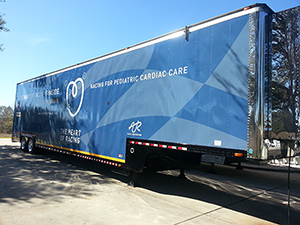 One of the Pro race transporters we wrapped with their theme. The design is indicative of the car's livery.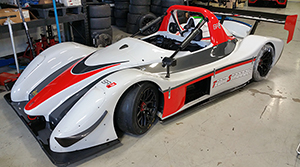 We are really doing a lot of Radical race cars. This is a pretty simple design, but certainly easy to spot on the track.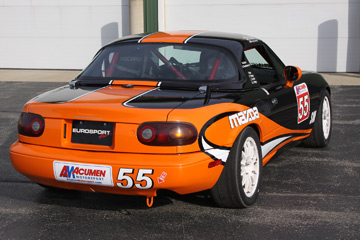 This is a full wrap on this Miata. This is one of 3 from this Enduro team.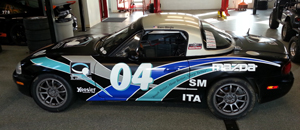 We have done liveries on over 50 Miatas over the years.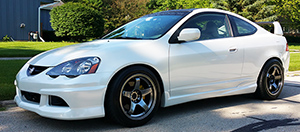 A very agressive profile to this Acura RSX. This car began as a burgundy car and we did a full wrap in pearl white. The roof and top of the wing are done in brushed black metal film....very trick.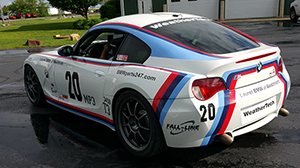 This BMW M Coupe is a full vinyl wrap in pearl white. The retro 1975 BMW CSL livery was faithfully reproduced.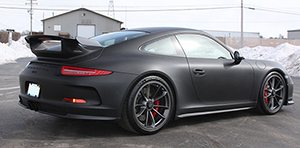 This is a full matte wrap on a new 991 GT3. We added brushed gunmetal accents to the rear wing and mirrors to tie the wheel color into the theme.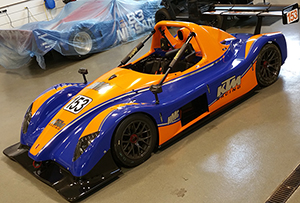 Another Radical livery. This is a new RSX SR3 with orange and chrome graphics. This is also called a half wrap, the blue is the base gel-coat finish.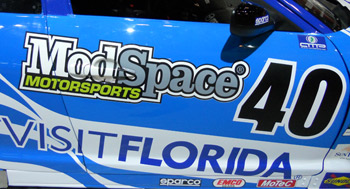 This is a close up of Patrick Dempsey's RX8. Please note the way we wrapped the door handle so it is seamless. We printed 2 sets of graphics for ModSpace so we could wrap the door and then match the graphics perfectly.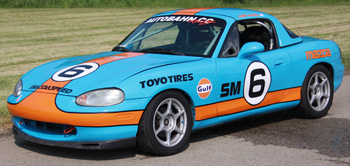 This is a popular livery, but you don't see it on a Miata often.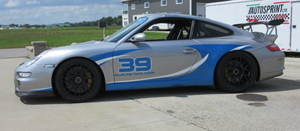 This 911 got a fun splash of color in white and metallic blue wrapping. We call this effect a half-wrap.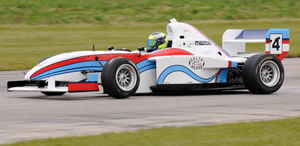 This is a full wrap on a Pro Mazda. A nice fresh design. Formula car have many components that all have to be wrapped individually. The engine cover is very challenging to wrap properly.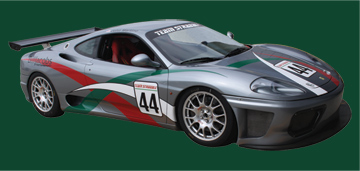 This F430 got the Italian job done to it. Simple but pleasing.